Electrastim Jack Socket Stroker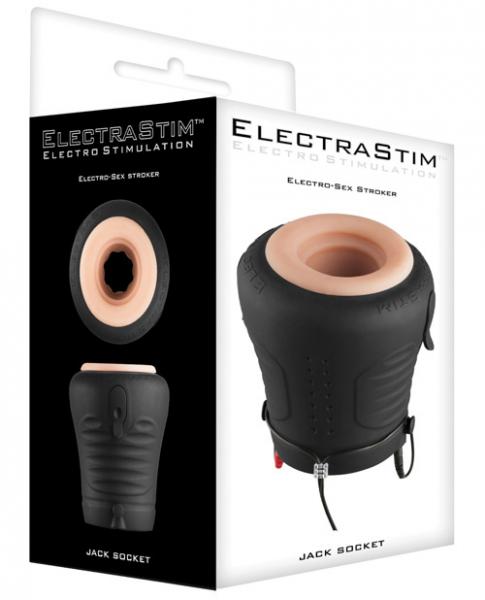 ElectraStim Jack Socket is a unique electro sex toy that was designed especially for cock play. It combines the realistic sensations of a stroker with the addictive orgasmic feel of erotic electrostimulation. The flexible case has 2mm inputs for connection to any ElectraStim stimulator. There are even adapters available for use with other e-stim units and TENs machines. The unique design allows sensation to travel through the realistic TPE sleeve, giving you the pleasure of a realistic stroking experience while you lose your inhibitions to that unmistakeable electrosex throb.<br /><br />The ElectraStim Jack Socket is a men's sex toy designed to be used in combination with electro conductive gel, included, and water based lube sample included. An ElectraStim Stimulator or other e-stim device is required to create the sensations described. Takes 2mm pin connection, adapters are available. Platinum cured, medical grade silicone and TPE construction. Included in the box: Stroker case and internal components, Non-anatomical realistic inner sleeve, 60g tube of electro conductive gel, Sample of lubricant, Instructions (EN, FR, DE, NL, ES, IT). Please note requires an ElectraStimu Stimulator, not included.
Weight: 1.23000 Manufacturer: Cyrex ltd.
Related sex, erotic or porn products